Instagram is constantly working on enhancing its user experience, and it appears that the popular social media platform has a new trick up its sleeve. According to recent reports, Instagram is collaborating with Samsung to allow Galaxy S24 users to add a shortcut for the Instagram Camera to their lock screen. While this might seem like a minor detail, it sheds light on the company's forthcoming approach and its significance should not be underestimated.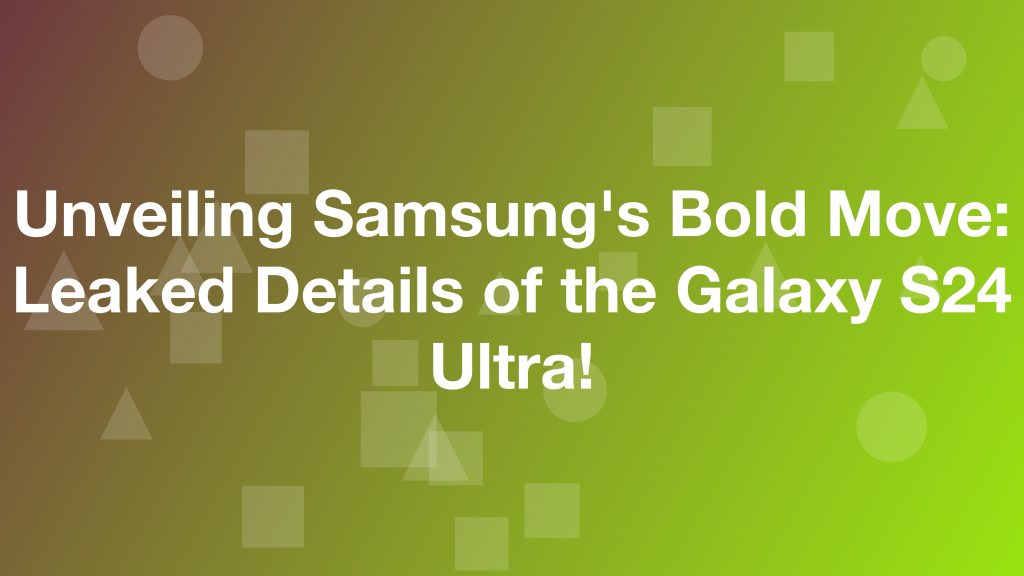 Samsung's One UI software currently restricts the apps that can appear on the lock screen to system apps, with only a few exceptions. Therefore, Instagram's inclusion in this exclusive list is undoubtedly a significant decision for the South Korean tech giant. By allowing Instagram to be accessed directly from the lock screen, Samsung is acknowledging the app's immense popularity and importance in the social media landscape.
While it is true that Instagram is already available as an app on Samsung devices and can be easily found in the share menu or launched from a widget, having a default option to access the Instagram Camera right from the lock screen makes it even more convenient for users. This increased accessibility is expected to result in higher usage of the Instagram app on Samsung devices.
Moreover, the strategic placement of the Instagram shortcut on the lock screen is likely to lead to a surge in image sharing from Samsung smartphones. In today's world, smartphone cameras have become significant tools for displaying innovation, with manufacturers constantly striving to improve the camera systems on their devices. Therefore, the more images that are shared directly from Samsung devices to online communities like Instagram, the better it is for the marketing of these handsets.
As for the release of the Galaxy S24 family of handsets, industry insiders are anticipating an early 2024 launch, with some speculating a possible unveiling in late January. Samsung's Galaxy S series is renowned for pushing the boundaries of smartphone technology, and the latest iteration is expected to be no different. With rumors already circulating about its cutting-edge features and improvements, the addition of the Instagram Camera shortcut to the lock screen demonstrates Samsung's commitment to providing a seamless user experience that caters to the demands and preferences of modern smartphone users.
In conclusion, Instagram's collaboration with Samsung to add a shortcut for the Instagram Camera to the lock screen of Galaxy S24 devices is a noteworthy development. By granting easier access to Instagram's popular features, Samsung aims to capture the attention of users and encourage increased usage of its devices. In the ever-evolving landscape of social media and smartphone technology, staying at the forefront of innovation and delivering a user-friendly experience is vital, and this partnership between Instagram and Samsung exemplifies that commitment. As we eagerly await the release of the Galaxy S24 series, it's clear that Samsung is determined to continue pushing boundaries and raising the bar for smartphone technology.