OpenAI has found itself in the midst of a whirlwind of leadership changes and shake-ups over the past few days. Following the shocking firing of Sam Altman as CEO, the company's nonprofit board has now named former Twitch CEO and co-founder Emmett Shear as the interim CEO. This surprising appointment comes after the board refused to let Altman return to his position, opting for a different path altogether.
It all started when Altman's sudden exit was announced by OpenAI's board, citing his lack of consistent candidness in communication. However, the decision was met with resistance from investors and the threat of a mass employee walkout. The board, under pressure, began discussing Altman's potential return alongside fellow co-founder Greg Brockman. A 5 PM PT deadline was set for the board members to resign and reinstate Altman, or else face numerous staff resignations. Unfortunately, the deadline passed, and OpenAI employees took to social media to voice their support for Altman.
Altman himself made a defiant return to OpenAI's office, proclaiming it would be his last visit unless he was reinstated as CEO. Another deadline to reach a resolution by 5 PM on Sunday was also missed. The situation seemed to have reached a standstill, with Altman's camp pushing for his return, while the board remained steadfast.
In the midst of this turmoil, Microsoft, the largest investor in OpenAI, made a statement affirming its commitment to the partnership and expressing confidence in the company's product roadmap. Additionally, Altman and former president Greg Brockman announced that they will be joining Microsoft to lead a new advanced AI research team, taking some of OpenAI's talent with them.
The Startling CEO Switch
In a dramatic turn of events at OpenAI, the company's board ousted Sam Altman from his role as CEO, citing issues with his communication style. Emmett Shear, known for his leadership at Twitch, was brought in as the interim CEO, marking a significant shift in the company's direction.
The Board's Decision and Employee Backlash
Altman's departure was not taken lightly. The decision sparked controversy among investors and employees, leading to threats of a mass walkout. Discussions about possibly reinstating Altman were had, but deadlines came and went without resolution, creating a standoff between the board and Altman's supporters.
Altman and Brockman's New Venture at Microsoft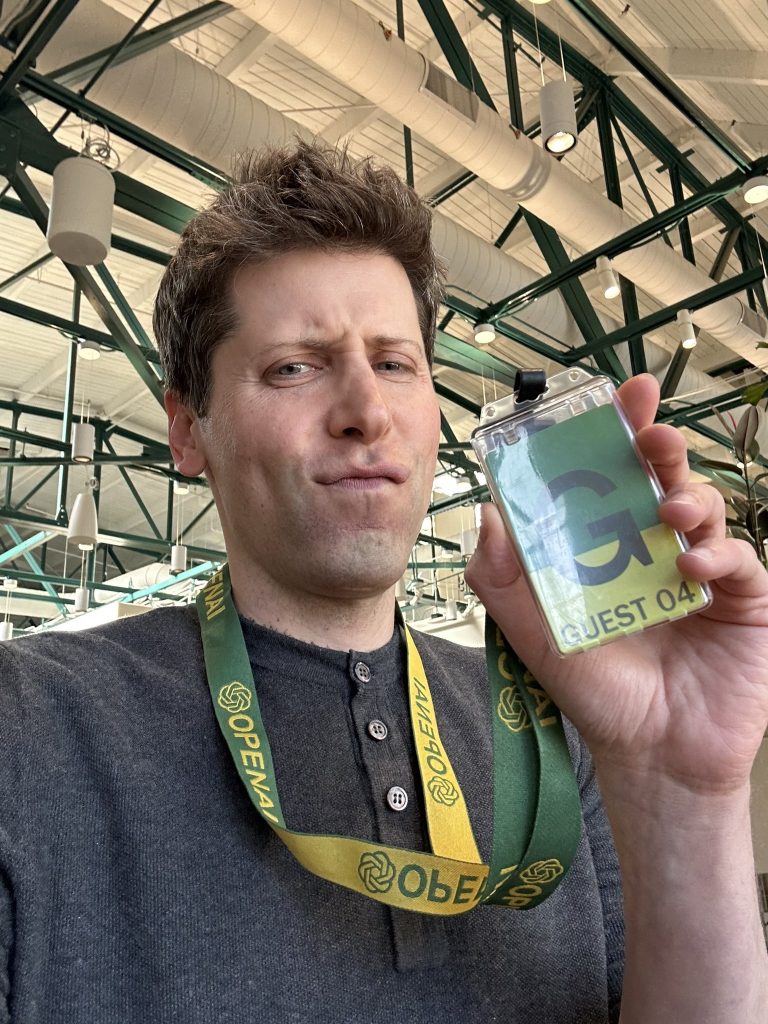 Amidst this chaos, Microsoft stepped in. As OpenAI's largest investor, they affirmed their commitment to the partnership. In a surprising twist, Altman, along with former president Greg Brockman, announced they would be joining Microsoft to spearhead a new advanced AI research team, a move that includes some of OpenAI's talent.
Shear's Unexpected Appointment
Emmett Shear's appointment as interim CEO has raised eyebrows. Not traditionally known in the AI sphere, Shear's leap from the streaming industry to AI leadership is seen as a bold and unconventional move. He expressed his enthusiasm for this "once-in-a-lifetime opportunity" and emphasized the importance of rebuilding trust in the wake of Altman's removal.
Sam Altman's Reflective Tweets
Amid these tumultuous changes, Sam Altman took to Twitter to express his thoughts:
Tweet 1:
"We have more unity and commitment and focus than ever before. We are all going to work together some way or other, and I'm so excited. One team, one mission."
Tweet 2:
"The OpenAI leadership team, particularly Mira, Brad, and Jason, but really all of them, have been doing an incredible job through this that will be in the history books. Incredibly proud of them."
These tweets from Altman showcase a spirit of positivity and unity, despite the upheaval within the company.
Looking Ahead
With the landscape of OpenAI now changed, the tech world watches closely. How will Shear navigate his new role? What innovations will Altman and Brockman bring to Microsoft? One thing remains certain: the field of artificial general intelligence continues to be a hotbed of talent, innovation, and now, dramatic leadership shifts. As OpenAI moves forward under Shear's guidance, and with Microsoft's backing, the potential for groundbreaking advancements in AI remains as promising as ever.