In a surprising turn of events, former CEO of OpenAI, Sam Altman, and co-founder Greg Brockman have found a new home at Microsoft. Altman's departure from OpenAI was marked by the board's lack of confidence in his leadership abilities. However, after a weekend of negotiations, Microsoft CEO Satya Nadella announced the hiring of Altman and Brockman to lead Microsoft's advanced AI research team.
Nadella expressed his excitement about the new additions, stating, "We look forward to moving quickly to provide them with the resources needed for their success." This announcement was met with a positive response from Altman, who acknowledged his new role by reposting Nadella's message on X (formerly Twitter), stating, "The mission continues."
Nadella also hinted at Altman's potential role within Microsoft, highlighting the company's track record of allowing founders and innovators to maintain independent identities. He mentioned successful examples like GitHub, Mojang Studios, and LinkedIn, indicating that Altman would be afforded similar opportunities.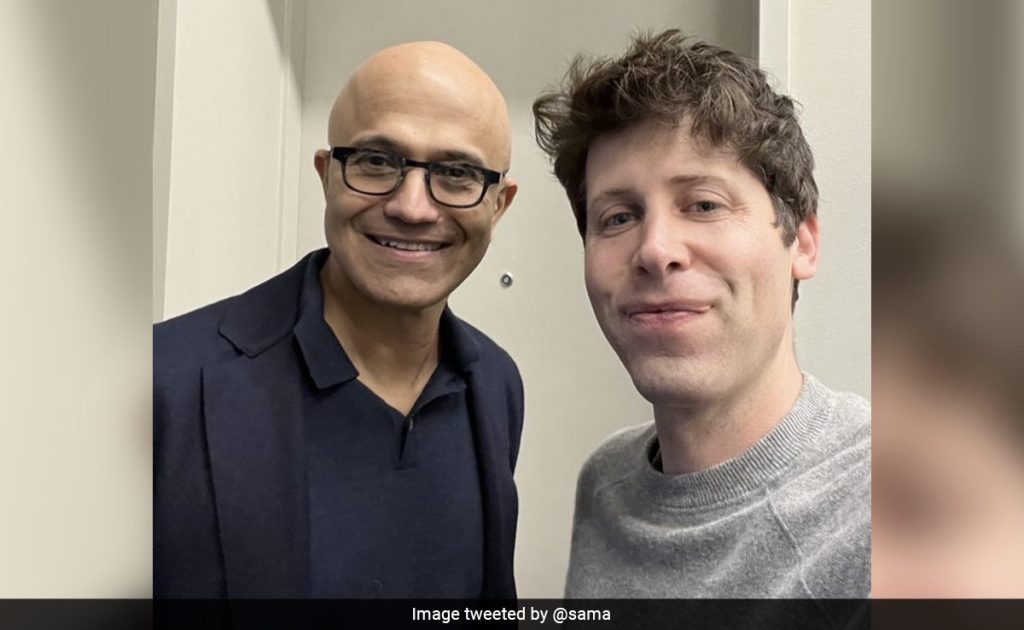 Brockman further revealed that the advanced AI research team at Microsoft would include key talent from OpenAI. Jakub Pachocki, OpenAI's director of research, will assume an undisclosed leadership position within Microsoft's team. Furthermore, OpenAI research scientist Szymon Sidor and head of preparedness Aleksander Madry are also set to join Microsoft in leadership roles.
The news of Altman's hiring came shortly after negotiations to reinstall him as OpenAI CEO failed. Instead, former Twitch CEO and co-founder Emmett Shear has been appointed as interim CEO, succeeding Mira Murati.
Altman's pursuit of new ventures became apparent during recent discussions, as he pitched the idea of a separate startup aimed at creating custom AI Tensor Processing Unit (TPU) chips to rival Nvidia. Codenamed "Tigris," Altman's proposal garnered significant attention from prominent venture firms, including interest from Microsoft itself.
Microsoft's decision to form an advanced AI research team, led by Altman and Brockman, aligns with its recent developments in custom silicon. Just last week, the company unveiled its own AI chip capable of training large language models. This move aims to reduce dependency on Nvidia and demonstrates Microsoft's commitment to advancing AI technologies.
Notably, Microsoft maintains a significant investment in OpenAI, with rumors suggesting a valuation of around $10 billion. As OpenAI's exclusive cloud partner, Microsoft's services power all of OpenAI's workloads across products, API services, and research. Nadella reassured their commitment to this partnership, expressing confidence in their joint product roadmap and the future collaboration with OpenAI's new leadership team.
The addition of Altman and Brockman to Microsoft's advanced AI research team undoubtedly strengthens the company's position as a leader in AI innovation. With their expertise and the support of Microsoft's extensive resources, we can expect exciting developments in the field of artificial intelligence. As we eagerly await further updates, it's evident that the mission for advancement continues, driven by these visionary minds.