In a recent report by The Independent, Apple's head of security engineering and architecture, Ivan Krstić, shed light on why Apple is investing heavily in security measures and how the company is determined to break into its own iPhones. This intriguing insight offers a glimpse into Apple's mindset and their commitment to protecting user data.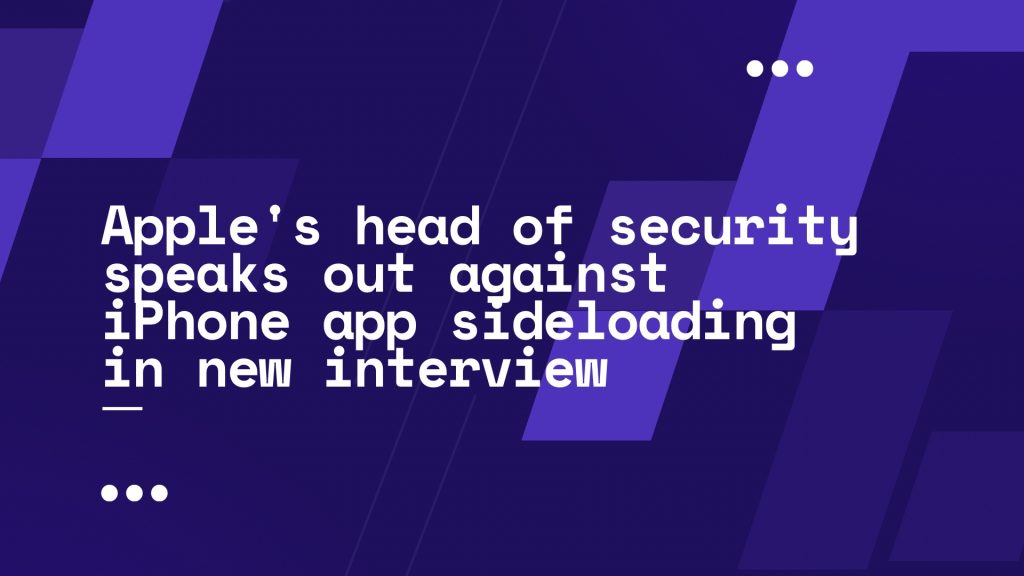 Krstić also delved into the topic of sideloading and the possibility of Apple opening up the iPhone to third-party app stores, primarily due to impending regulation in the European Union. Advocates of sideloading argue that it provides users with more choice and freedom, as it allows them to download apps from sources other than the official App Store. However, Krstić believes this perspective is a "great misunderstanding."
He points out that if sideloading were to become the norm, users wouldn't actually have a choice to use the App Store. Instead, they would be compelled to rely on potentially less secure third-party systems. Apple firmly believes that the security measures put in place by the App Store cannot be matched by these external sources. Therefore, Krstić argues that sideloading would diminish the level of control and security that Apple has built into their ecosystem.
This view is shared by Craig Federighi, another prominent Apple executive, who has vehemently opposed the concept of sideloading. Federighi once described it as a "cybercriminal's best friend." However, in light of potential EU regulations, Federighi acknowledges that Apple might be required to comply with certain restrictions on sideloading and third-party app stores.
The Independent's report also sheds light on Apple's perspectives regarding their stance on user data security. Krstić emphasizes that Apple does not see itself as being in opposition to governments. Rather, their primary goal is to protect users from any form of threat, ranging from the mundane to severe security breaches. Apple believes it has a duty to safeguard user data and maintain the integrity of their products.
These insights reveal a deeper understanding of Apple's commitment to security and data protection. While they are faced with challenges and potential regulatory changes, Apple remains steadfast in its resolve to ensure the highest level of security for its users. By investing heavily in security measures and championing the App Store as a trusted distribution mechanism, Apple aims to provide users with a seamless and secure experience while using their iPhones.
It will be interesting to see how the ongoing discussions around sideloading and app store regulations unfold, particularly in the European Union. As Apple continues to innovate and adapt to an ever-changing technological landscape, their dedication to user privacy and security will undoubtedly remain at the forefront of their priorities.