In India, few events can capture the attention of a nation quite like a cricket game. It is a sport that unites millions of people, igniting a passion and excitement that is unparalleled. And when it comes to the ultimate cricket showdown, nothing can match the grandeur and scale of a World Cup final.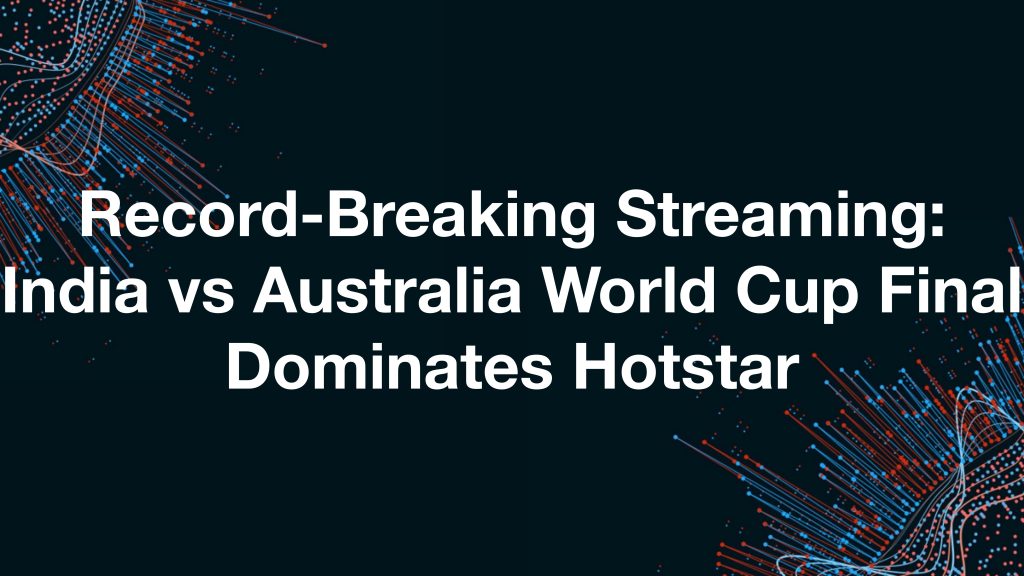 Just recently, a Sunday match managed to achieve a remarkable feat by topping a whopping 55 million concurrent viewers. This shattered the record set earlier in the week when 53 million viewers tuned in. The numbers are staggering and showcase the immense popularity of cricket in India.
The platform responsible for this incredible achievement is Hotstar, an online streaming service that has become the go-to destination for cricket enthusiasts. With no high-profile cricket games in the near future, Hotstar is likely to maintain this record for at least the next six months.
As far as the concurrent viewers metric is concerned, Hotstar has now established a clear lead over its rival JioCinema, backed by Mukesh Ambani's Viacom18. Earlier this year, JioCinema peaked at 32 million concurrent viewers, putting it in second place.
This milestone for Hotstar comes at a time when its parent company, Disney, is facing challenges in the Indian market. Disney has been streaming the ICC World Cup cricket matches for free to mobile viewers in India. However, the company has been losing digital subscribers in the country and is currently evaluating the future of its local business.
According to Disney, Hotstar has lost more than 23 million subscribers over the past year. Despite this setback, Disney's CEO, Bob Iger, expressed the company's interest in staying in India and exploring its options in the country. Disney has held preliminary discussions with various firms, including Reliance Industries, led by Mukesh Ambani, and several private equity giants, as it seeks potential partnerships or investments for its India business.
However, things have not been entirely smooth sailing for Star India, the subsidiary of Disney that operates Hotstar. In recent years, Star India has faced challenges in a shrinking market, prompting Disney's focus to shift towards core businesses. Additionally, Hotstar has faced competition from Viacom18, which has managed to lure away top executives from Star India and secure a $3 billion deal to stream the IPL cricket tournament for five years. Disney, on the other hand, is investing a similar amount in broadcasting the IPL matches on television.
Despite these challenges, Disney had high hopes for the ongoing ICC Cricket World Cup. Internal projections revealed that Disney believed it could reach over 50 million concurrent viewers during the tournament, effectively reaching around 82% of India's annual video users over the 50-day series.
Cricket in India is not just a sport; it is a cultural phenomenon that has the power to captivate and unite millions. With online streaming platforms like Hotstar transforming the way people consume cricket, the number of viewers tuning in to watch the sport continues to reach new heights. Although Disney and Hotstar may face challenges, their involvement in the world of cricket is far from over. Only time will tell how they navigate this evolving landscape and continue to bring the excitement of cricket to the screens of millions of Indian fans.