In a groundbreaking announcement this week, Korean automaker Hyundai revealed its plans to team up with the retail giant Amazon to bring its vehicles to the digital marketplace. This strategic partnership will see Hyundais being sold on Amazon, providing consumers with the convenience of browsing and purchasing cars on one of the largest ecommerce platforms in the world. While you may not find a Hyundai packed inside a giant shipping box, you will have the option to have your new car delivered to your doorstep or pick it up from a local dealership.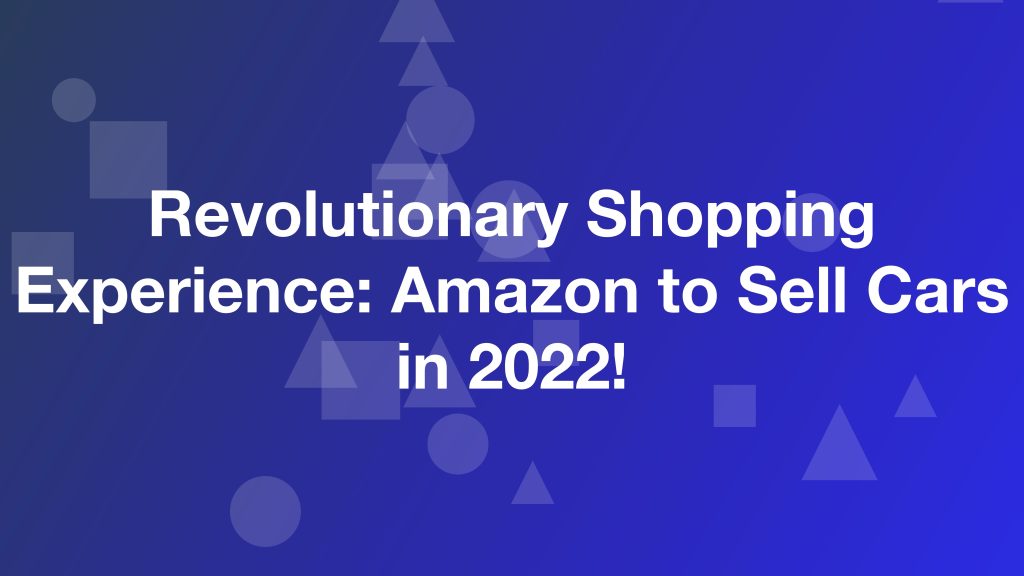 This collaboration between Hyundai and Amazon marks a significant milestone in the ongoing trend of the Amazonification of car buying. With online shopping already dominating various industries, it comes as no surprise that the automotive sector is now joining the digital revolution. While the concept of purchasing electric vehicles (EVs) online has been gaining traction, the pandemic fueled the rapid growth of buying new cars on the web. As people sought contactless options, car companies stepped up by offering the convenience of home delivery shortly after the "Buy" button was clicked.
Hyundai's decision to make its vehicles available on Amazon is set to amplify the allure of one-click shopping. The sheer size and reach of Amazon's platform, coupled with its reputation for convenience and customer satisfaction, make it an ideal avenue for automakers to showcase their vehicles to a wide audience. The partnership proves that the digital marketplace is not limited to smaller purchases like electronics or household items. Now, potential car buyers can explore and order their dream vehicle with ease, removing the need for exhaustive visits to multiple dealerships.
However, it's worth noting that traditional negotiation tactics may not apply in this online car buying scenario. While some dealerships may entertain haggling and price negotiation, it's highly unlikely that Jeff Bezos, the founder of Amazon, will allow such practices on his platform. The prices set for Hyundais on Amazon will likely be fixed, ensuring transparency and consistency in the purchasing process.
Hyundai's foray into Amazon is just the beginning. With the Korean automotive company taking the lead, it's foreseeable that other automakers will follow suit and offer their vehicles on this ecommerce giant. As more brands join the Amazon bandwagon, consumers will have an even wider range of options at their fingertips, allowing them to compare, research, and purchase their preferred cars from the comfort of their homes.
In conclusion, the collaboration between Hyundai and Amazon represents a significant leap forward in the evolution of car buying. It reflects the growing trend of online vehicle purchases and the increasing role of digital marketplaces in transforming the automotive industry. With one-click shopping becoming more appealing and convenient, consumers can now explore the world of car buying within the familiar realm of online shopping. While Jeff Bezos may not permit haggling, the benefits of convenience and variety make the prospect of buying a car on Amazon an exciting development for both car enthusiasts and everyday consumers.