Why does the shutdown screen in iPhone not have a restart option but only a shutdown option?
If you are an iPhone user, you may have come across a peculiar thing on your device: the shutdown screen does not have a restart option. Indeed, unlike other electronic devices, such as computers or Android phones, where you can easily find the restart option when you need it, the iPhone only offers a shutdown option. Have you ever wondered why? In this blog post, we will dig into this topic and explore the possible reasons behind this design choice.
To begin with, let's take a moment to understand the shutdown process on an iPhone. When you press and hold the power button on your device, a slider appears on the screen, giving you two options: "Slide to Power Off" and "Cancel." If you slide the power off option, your iPhone shuts down completely.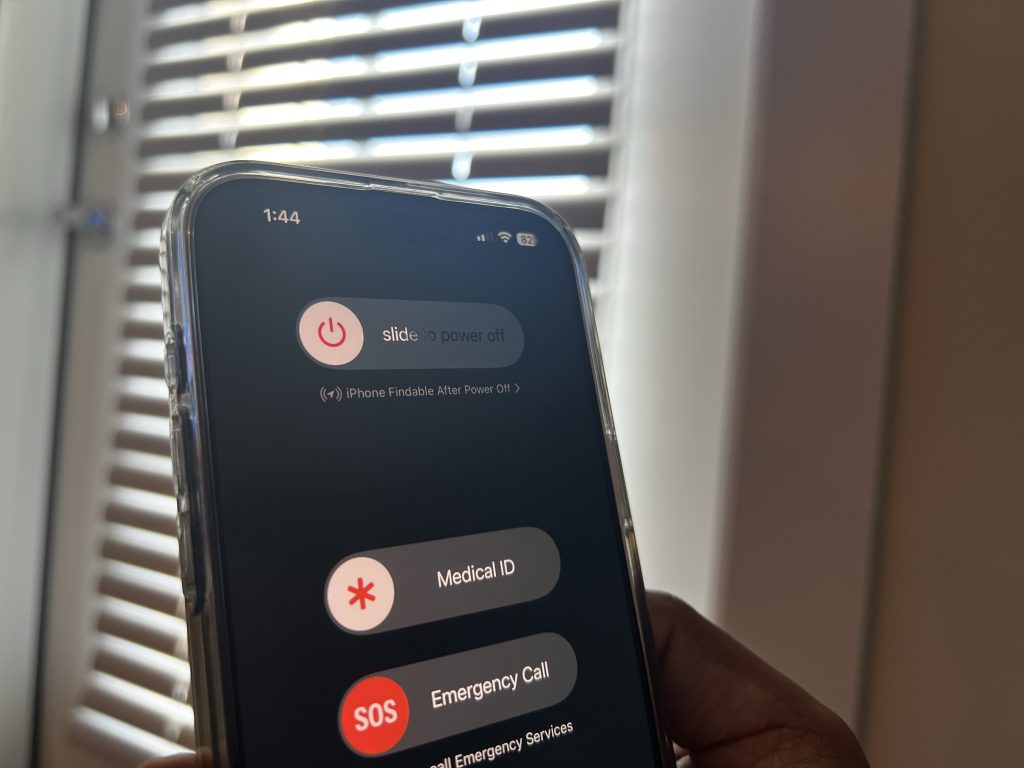 Now, imagine you wanted to restart your iPhone instead of shutting it down. You might naturally expect to find a restart option on this screen, just as you would on a computer or an Android phone. However, Apple has chosen not to include a restart option in this system.
One possible reason for this design choice could be simplicity. Apple is known for its minimalistic approach to design, focusing on keeping things clean and user-friendly. By having only one option on the shutdown screen, they simplify the user experience, avoiding clutter and reducing potential confusion. Instead of presenting users with multiple choices, Apple has opted to streamline the process by channeling users through a consistent routine of shutting down their iPhone whenever necessary.
Furthermore, Apple has provided an alternative method to restart your iPhone without relying on the shutdown screen. By simultaneously pressing and holding the power button and either the volume up or volume down button, you can trigger a force restart. This method is helpful when your iPhone becomes unresponsive or exhibits unexpected behavior. Utilizing this force restart technique, which will not erase any data, allows users to restart their iPhones efficiently, even without a dedicated restart option on the shutdown screen.
Another aspect to consider is the potential risks associated with a restart option. For novice users, especially those unfamiliar with technology, accidentally hitting the restart button instead of the shutdown button could cause confusion and unwanted consequences. By reducing the number of choices on the shutdown screen, Apple minimizes the risk of user error and potential device damage.
Moreover, it is crucial to note that Apple often prioritizes security and stability. By limiting the actions available on the shutdown screen, they ensure that users have a consistent and controlled experience. Restarting a device can sometimes introduce new variables that could potentially disrupt the system or interfere with ongoing operations. By keeping the shutdown screen simple and omitting the restart option, Apple aims to maintain the stability and security of the iOS environment.
While some users may find the absence of a restart option on the shutdown screen inconvenient or contradictory to their previous experiences, it is important to consider Apple's philosophy of keeping things minimalistic and user-friendly. The force restart method allows users to easily restart their iPhones when needed, while reducing the risk of user error and maintaining a stable operating system.
In the end, whether or not Apple decides to add a restart option to the shutdown screen is ultimately their decision. As users, we can adapt and utilize alternative methods to restart our iPhones. By understanding the design choices behind Apple's decisions, we gain insight into their approach to providing a consistent and secure user experience.